Hello everyone !
This is the year 2013 !!
Oh la la.
Number 13 is bad luck.
It has been traditionally connected with Friday and with Death. 
It is said that having 13 people seated at a table will result in the death of one of the diners.
Jesus died on a Friday.
And Judas the Traitor became the 13th Apostles, as he was replaced later by Matthias.
Also the number 13 is the one that irreverently continues the counting after the "Divine " number 12.
In Numerology, the number 12 is considered the number of completeness, as reflected in the 12 months of the year, 12 Signs of the Zodiac, 12 hours of the clock, 12 tribes of Israel, 12 Apostles of Jesus, 12 gods of Olympus, etc, whereas the number 13 is considered irregular, transgressing this completeness.
For instance, there are 12 Solar months in the Gregorian calendar year, whereas there are 13 lunar Cycles in the year.
Our Western World has been deeply shaped around the age old worship of the Sun, or whatever bright Star it is.
It started in Egypt. Egypt is a Leo Country and functions on the Leo/Aquarius polarity.
Egyptians were great Astrologers, and they cultivated Psychic Powers. The Cosmos or the Night sky with its canopy of Stars used to fascinate them.
The very shape of our windows and of our houses reflect the number 12, or "Divine" number ! (4 X 3 = 12)
Something to do with the SUN.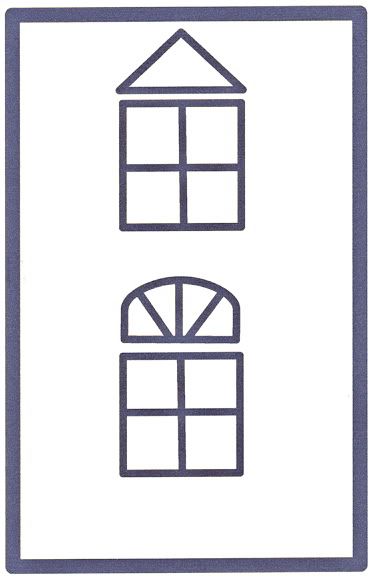 And I can assure you that there is so much more, all around us, everywhere, that represent in Imagery and Symbols, this "Divine" number 12.
For a purpose.
Ok;  this is about Superstition.
My Rosicrucians used to say : forget about Superstition.
Well I cared to disagree : there is a LOT of Wisdom in Superstitions. 
They seat deep in our Collective Unconscious. And therefore supersede the power of our individual Consciousness.
And it is wise to take heed.
Let us listen to Dion Fortune :
"The factor of the Group Mind is an exceedingly important key to the understanding of human problems.
Constantly a highly concentrated and highly energized  Group is being built up.
A Magician is able to build a potent Thought Form, or Artificial Elemental.
Exactly the same process that leads to the formation of an Artificial Elemental by a Magician takes place when a number of people concentrate with emotion on a single object. They make and Artificial Elemental, vast and potent in proportion to the size of the crowd and the intensity of its feeling.
The more the crowd concentrates upon its object of emotion, the vaster it becomes.
The vaster it becomes, the stronger the individuals find their feelings intensified.
Whenever such continuity of attention and feelings has been brought about a Group Mind, the crowd no longer possesses the power to withdraw its attention or to disperse.
And each newcomer to the Group Mind enters into this potent atmosphere, and  either is absorbed into the Group, or rejects it, or is himself rejected.
There is no stopping the momentum of a movement which is moving along the lines of evolution."
POUF !
There are many Group Minds. Old or recent. They act as many FRACTALS. Each Human Being belong to a variety of Group Minds.
We are not alone, and every little things affect us : letters – words – numbers – shapes and patterns – symbols – colours – sounds – scents, etc.
Seen or unseen, perceived or not perceived, there are all around us and  this along many Keys or many levels of Vibration.
Now, your turn : do you believe it is bad luck to walk under a ladder ? Or to put your shoes on the table ? Or to open your umbrella inside the home ? 
Do you think it is good luck to see a Lady Bird ? Or to find a penny in the street ?
Do you agree that "an apple a day keeps the Doctor away "?
Do you say to your Friends : "never say never ?"
Well, myself, I say often : "when there is a will, there is a way ". Smile.
And I do not only find pennies in the street, I also find Diamonds !
After that, no Picture ! No Picture of the number 13, or of the Tarot Card  : "Death", the Major Arcana number XIII.
Why ?
I am not tempting Superstition !
I would not give a pair of Scissors, or a Knife, (even a decorated one to cut paper for instance), to a Friend, as it "cuts" friendship.
I would not give handkerchieves to a Friend, as it brings sadness and sorrow.
I would not give an empty purse to a Friend, as it brings financial ruin.
Etc.
So here instead, as we are moving toward SUMMER, the most Flowerly Month of our Western year, here  are some beautiful Flowers.
They will bring a breeze of fresh air to this rather heavy and long Assignment.
Smile.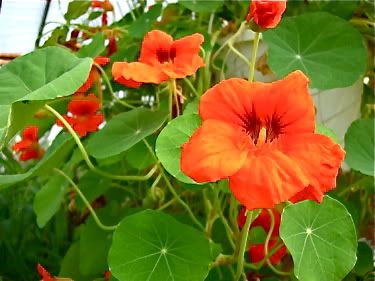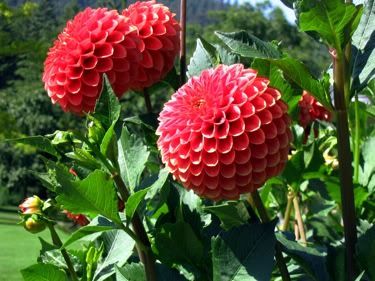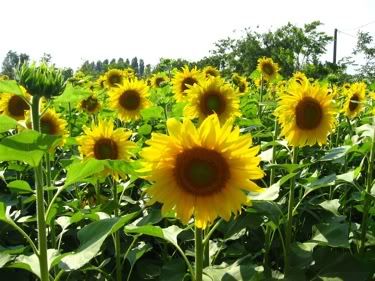 Take care.
And such were my PREDICTIONS once upon a time :
2012 ?
Love, Compassion, Care, Altruism, the All and Oneness, Pain, Sorrow, Tears, Illnesses and Ailments (Bones, Skin, Teeth), Spiritual Strength, Woman Heroism, Mother Heroism, Death, Exile, Separation, Good Byes, Exclusion, Ostracism, Solitude, Silence, Peace, Acceptance, Humility, Mysticism, Idealism, Sensibility, Faith, Religion, Prayer, Meditation, Magic, Secrets, the MOON, any Moon …, or Moods, Human changing Moods, the Goddesses and Witches, the Night, the Sea, the Coast lines, Water and Rain, the Roots, the Ancient, the Culture, the Home, the House, the Ancestry, the Family, good cultural Food and Recipes, the Past, Nostalgia, Africa, China, India, Ireland, the British Isles, inspired Art, acclaimed Art, pleasing Art, Spirituality, Surrender, blissful Joy.
And all Pastel Colours, especially Blue!
Death, Transformation, inexorable Forces, inescapable Changes, Reforms, Replacement, Shedding of old Ways, Endings, in Suspension, in Abeyance, Limbos, Voids, Empty Spaces, Blindness, the Zero Zone, Waiting, Things on Ice, on Hold, Things put in a Cold Storage, a long dark Winter, Coldness, Greyness, a long dark Tunnel, Delaying and Postponing, Undetermination, Things or People who go Missing or Disappear, are cast Adrift, move Away and Forget, Departures, parting of the Ways, Separation, Transition, Destruction, and the Death of renown Personalities, putting Things Off, closing Down, completing a Chapter, Adolescence and Hormonal issues.
Dark Colours, especially Black and Red but also Grey. Also White.
Hope, Renewed Energy and Vigor, Recovering, Well Being, New Beginning, the Blessing of Devas and Angels, Nature, Weather, Animals, Dogs and Horses, Vehicles, Migration, Emigration, Immigration, long Flights, long Distances, the Navy, Reforms in Justice and in Education, Synthesis, Compromise, Negotiation, fostering Cooperation, Reconciliation, Balance, feeling Centered and Secure, Achievement, Solution and Result, being in a Position of Strength, creating Order, guiding Growth, sticking to a Plan, working Together, well rounded Personality(ies).
Colours Blue and Orange and Green.